Smart Commodity Monitoring
The structured commodity financing technique provides liquidity and mitigates counter-party risks for the stakeholders in the origination, production, purchase, and sale of raw, semi-fined, or semi-processed commodities. It requires constant tracking, monitoring, and transparency on the transacted assets like quantities, qualities, locations, and storage and shipping conditions. The classical inspection mechanism demands numerous human interventions for the generation, collection, processing, validation, and exchange of inspection reports. Lags happen because inspectors must travel to storage sites. It occurs that inspectors travel 10-20k km/month to examine commodities in storage in silos and warehouses; it equates to 15-20 tons of CO2/year and to 50-60 tons with the addition of direct fuel combustion emissions and grey emissions. Our smart remote sensing technologies, on the other hand, monitor relevant data 24/7 and use proprietary algorithms to determine the conditions of goods in storage. Our bespoke dashboards display either high-level or detailed information depending on users' profiles and needs (e.g. inspectors, collateral managers, trade finance officers). Alarms trigger when storage conditions and quantities (masses, volumes) are drifting out of nominal boundaries.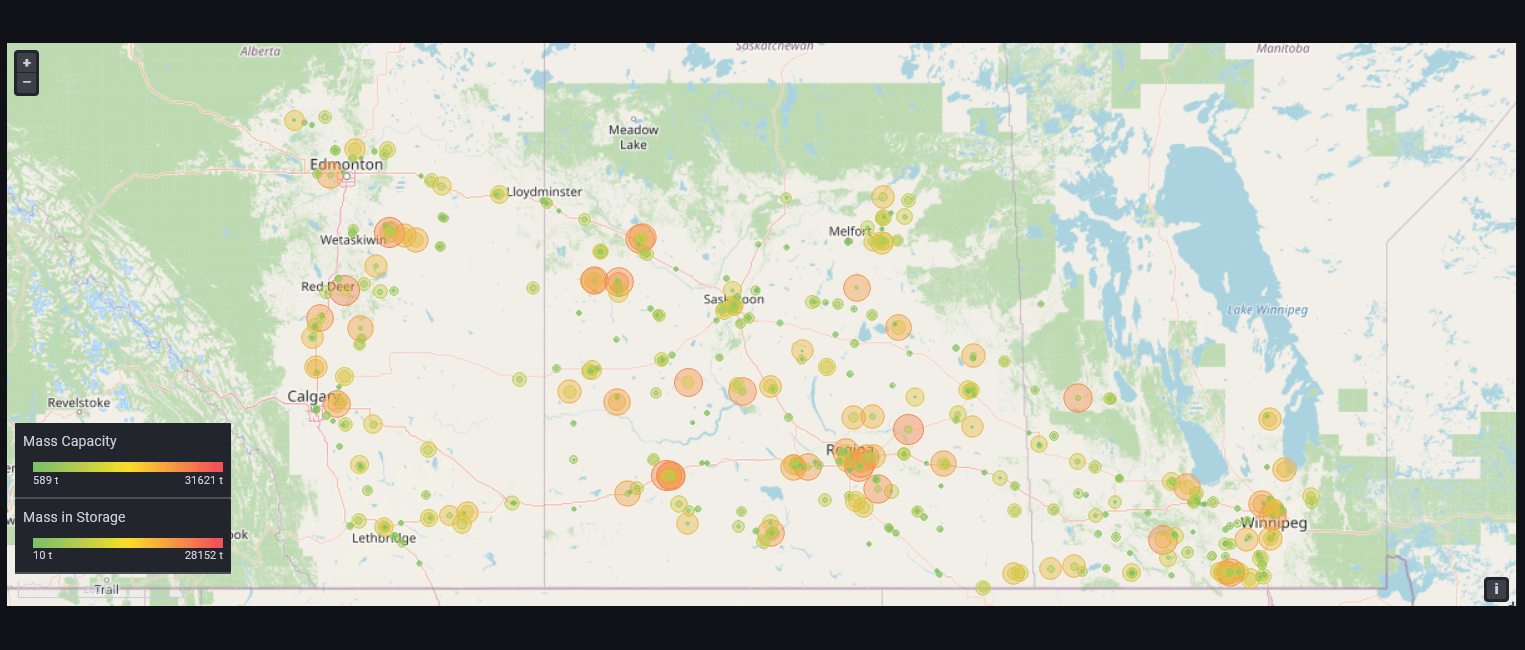 Our Infrastructure
Our infrastructure contains several redundancy nodes to prevent disruption of service. In case of such an event, our engineers, collateral managers, trade finance officers, inspection managers, inspectors, and any other entitled resources are swiftly informed.